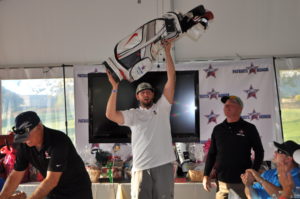 Cody Rice grew up in Newark, Ohio. In 2012, this Army Airborne squad leader was on his second tour in Afghanistan when his company was hit with a launched grenade while on the side of a Afghanistan mountain.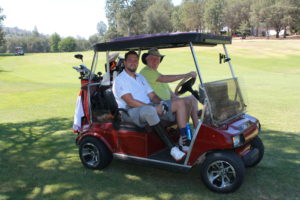 When it happened, instead of going into shock knowing he lost his right foot he knew he had to put a tourniquet on himself. Playing baseball his whole life, Cody continued to play softball throughout his Army career. That was one of the biggest things he remembers while he was in Walter Reed Medical Center, that he needed to go out and swing a golf club or a baseball bat.
Cody currently resides in Penn Valley.