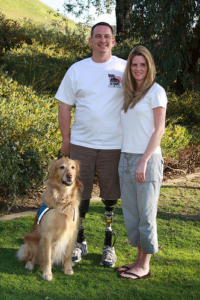 Jacque J Keeslar was born 14 July 1969 in Modesto Ca. He graduated high school and joined the US Any in 1990. SFC Keeslar graduated from basic training as a 19D Cavalry (Cav) Scout in February 1991 at Ft. Knox, KY. En route to his first duty assignment he attended Airborne School. Upon graduation he was assigned with 3rd Battalion 73rd Armor at Ft. Bragg, NC in 82nd Airborne. He served as a driver and loader on a Sheridan tank.
SFC Keeslar was DA selected to recruiting duty. Upon graduation, SFC Keeslar was assigned to Columbus Battalion, Columbus Company as a detail recruiter.
He then served in Alaska with E troop 1st Cav as a Section Sergeant for a Light Cav Troop. After one year he was selected to become a Cold Weather Instructor for Northern Warfare Training Center in Ft Greely, AK. SFC Keeslar reenlisted to stay in Alaska to serve with the new SBCT that was standing up 4 Squadron 14 Cavalry Regiment. In 2002 SFC Keeslar was married to Vanessa Morrison. He served as a Section Sergeant and a PSG, and was deployed to Iraq in August, 2005.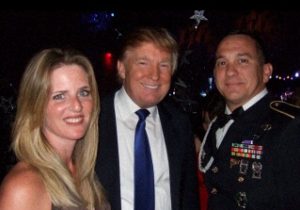 SFC Keeslar was severely injured in June, 2006, after his Stryker rolled over an IED in Rawah, Iraq. He spent 18 months at Walter Reed and continued on active duty upon completion of his rehabilitation. Sergeant First Class Jacque J. Keeslar served as a Staff NCO/Enlisted Adviser for the Assistant Surgeon General of Warrior Care and Transition and the Director of Warrior Care and Transition Office, then graduated of Airborne School, PLDC, BNCOC, ANCOC and Pathfinders Course. His awards include the Purple Heart, Meritorious Service Medal, Army Commendation Medal (x-4), Army Achievement Medal (x-5), Iraq Campaign Medal (x-2) and Good Conduct Medal (x-5). He also has a Parachutist, a Pathfinder and a Combat Action Badge.
SFC Keeslar retired on Feb 17, 2011. He enrolled into The Professional Golfers Career Collage in Temecula, Ca. And received his Associates Degree in professional golf management. He lives in Fallbrook, Ca with his wife Vanessa and his Golden Retriever Lucy.