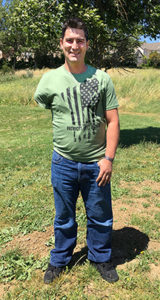 Jared Lemon joined the United States Army in 2006 and deployed twice with the 82ND Airborne to Afghanistan. During his second deployment, he and his gunner were hit by an IED. Jared lost his right arm and has extensive damage to the right side of his back.
Raised in Anchorage, Alaska, Jared played hockey all his life and loves high adventure and nature. Never losing that sense of adventure, he scuba dives and climbs mountains since his injury and still enjoys playing hockey and golf.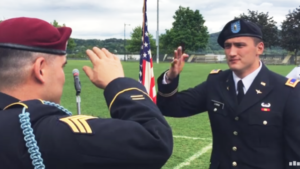 He loves being active and is proud to show that he is more than capable of doing the things he did before he was injured.
Jared lives in Temecula, Ca with his wife Bridget and their 3 children.