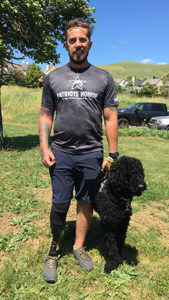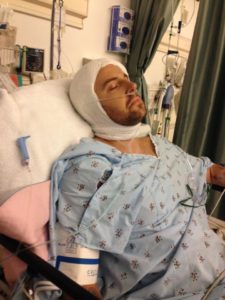 Jordan Stevenson entered the Navy June 2006, born and raised in Elk Grove Ca. He spent 7 years active duty in the Navy as an EOD tech, the majority in the EOD career on a dive team locating and discarding underwater mines and bombs. On his first deployment to Afghanistan with the 3rd/75th rangers he sustained a gunshot wound to the head 8 days into his deployment on December 16, 2011. After sustaining the GSW he fell from the 30ft perimeter wall that he was on.
He spent the next month in a medically induced coma and spent the next year at the Palo Alto VA, learning to walk and talk again. The GSW to his head left him with a severe TBI. The TBI left him with hemiparalysis. His entire right side was completely paralyzed similar to a stroke.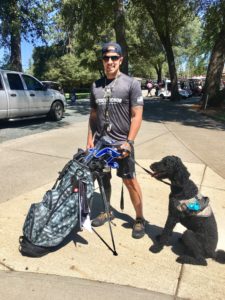 Jordan was able to walk again on his paralyzed right leg though because of the lack of movement he fell often and kept rolling and injuring his ankle. He hurt is ankle often and severe enough he reached out to operation mend out of UCLA, to see if amputation was a possibility. After seeing multiple doctors they decided to amputate Jan 12th. 2016.
Jordan currently lives in Elk Grove, California with his wife Sarah and 2 children with another on the way.